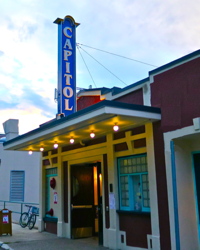 The Board of Directors of the Capitol Theatre Restoration Society encourages your involvement in our society.
Become a member of the Capitol Theatre where your voice can be heard at our Annual General Meetings.
You can purchase a Society Membership Here
Our Annual General Meeting occurs in the Fall of each year.
At this meeting, Financial Statements are presented, there is a report from the Board, and the Board for the following year is elected.
Annual General Meetings
2020
Agenda – Oct 26, 2020
Financial Statements
Minutes (Approved at following year's AGM)
2019
Financial Statements
Minutes
2018
Financial Statements
Minutes
2017
Financial Statements
Minutes
2016
Financial Statements
Minutes
2015
Financial Statements
Minutes