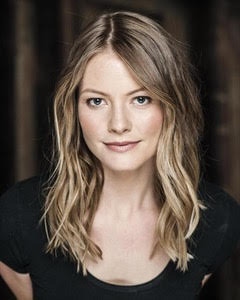 1.What year(s) did you attend the program?
I believe I attended 1994, 95, 96, 97 I think. Maybe it was 93-96.
2. What shows did you participate in and which roles did you perform?
Hope Langdon in Something's Afoot, Princess Winnifred in Once upon a Mattress, Rosie Alvarez in Bye, Bye Birdie, Maria in West Side Story…
3. What drew you to the theatre?
I needed a place to let loose. I was so self conscious and worried all the time. It was an escape for me. I think it really built my confidence.
4. Can you describe a special moment you experienced while attending the program?
I remember being encouraged to be responsible… it was fun and there was a lot of laughing and goofing around but we were expected to be professional. I remember being taken aside and reminded that as one of the 'leading' roles I needed to set an example to the rest of the cast. I always showed up hours early and got prepared before a show. The theatre was a really special place for me.
5. Who were your mentors when you attended the program and why?
Margret Stacey was hugely supportive of me.
6. Why would a young person want to attend the Capitol Theatre Summer Youth Program?
It was a good confidence builder for me. I made friends and learned about myself. The program allowed me to explore emotions and use my imagination. I was shy and not much of an athlete; in the program I got to be 'in my body' and use my voice in ways that I believe were therapeutic. Its a really good way to spend your time even if you don't ultimately want to be an actor or in theatre.
7. How, if at all, have you stayed connected to theatre and the arts in general and the Capitol Theatre specifically since you were in the program?
After high school I continued on to study acting at the National Theatre School in a Montreal. I started a career as an actor and it will always be a part of my life in some capacity. I'm grateful to have had a relationship with the performing arts, it has guided me to all kinds of exciting places.
8. Why should alumni support the program either financially, as a mentor, a teacher or volunteer?
Supporting the program is an opportunity to  reach the local youth, offer them a summer refuge, develop skills and confidence, and possibly unearth some great talent.